Over the past few years, the packaging of gift boxes has evolved continually, and flower packaging boxes have gained the hearts of many young people. There are many irreplaceable advantages when replacing the usual flower bouquets with well-made boxes. Flower boxes have become one of the most popular choices for gift-giving!
Much of the time the first impression is very important. A beautiful flower box is more likely to attract the client's attention. Below is one black rectangle cardboard flower box. Rigid book style box with ribbon closure, with inside small gift box. Classic black color combined with fresh flowers, looks more elegant and glamorous.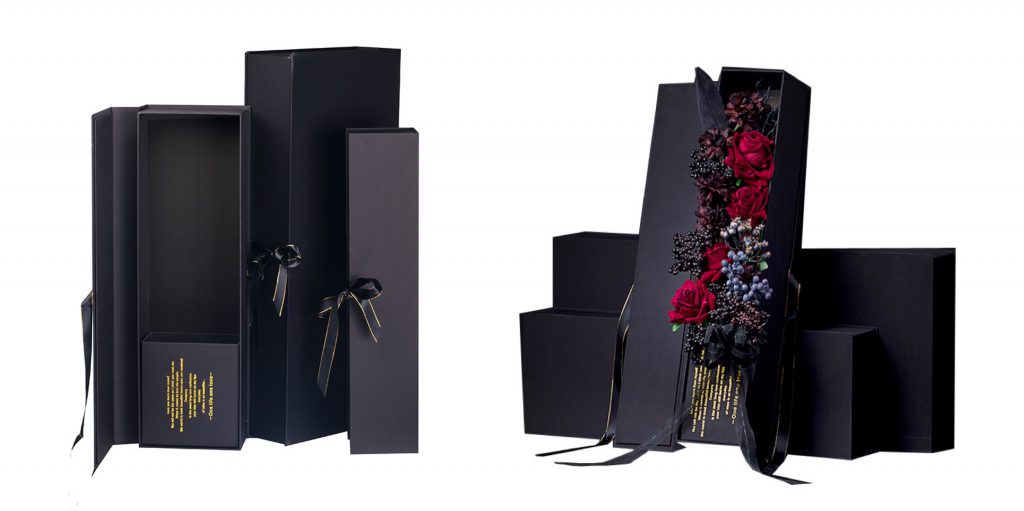 The peak season for flower shop owner is during some holidays such as Valentine's Day, Mother's Day, Christmas Day. Arranging the flowers in surprising way by packing them with flower gift box, its perfect for gifting! For this romantic round shape box, made from solid cardboard wrapped with paper pink color printed, with pink ribbon closure. When you open the door, surprised flowers on the round box, and gifts inside of the small drawer are shown in front of you!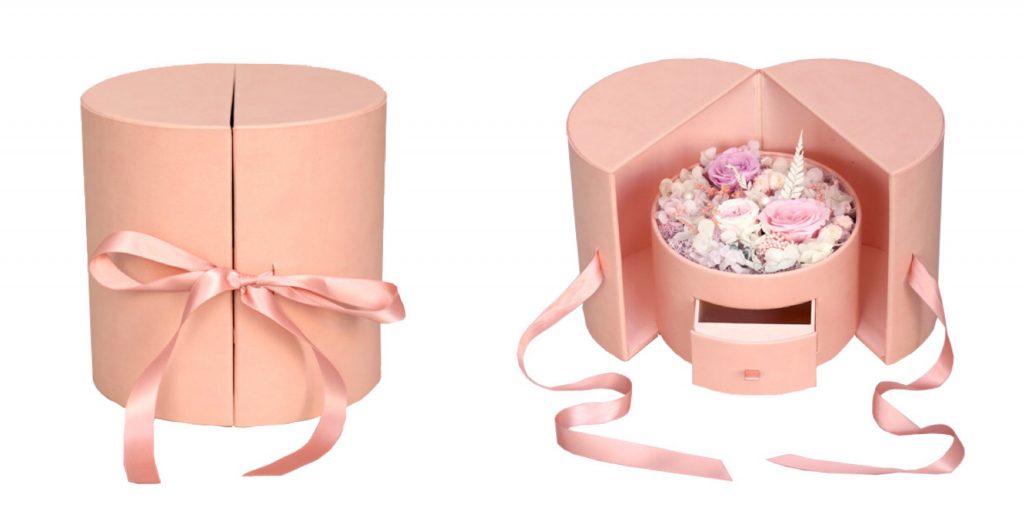 Nowadays, more and more flowers are being delivered to consumers by courier, flower box with handle is the nice packaging for this requirement. Its easy to carry about, and more convenient than bouquets for delivery.

Chief Color Packaging, as a paper packaging factory for over 15 years, our range of packaging boxes include many great ways to present your products and brands. We would bring you high-end packaging solutions, please contact us info@chiefcolor.com for more details.