Buddhism believes that the round is full and perfect, it is the most beautiful figure in reality.
In life, we often see the use of some "circles", round arches, round windows, round tables, and even a variety of round objects, the beauty and charm of the circle, have been applied to the products by the designers.
From the perspective of aesthetics, the circle represents movement, stretch, smoothness, softness, turn, liveliness, harmony, perfection, and contains a rich sense of beauty.
In the packaging industry, the application of the circle is also very extensive. The most intuitive application is our common round box. From the material point of view, there are plastic round boxes, metal tin boxes, paper tube round boxes. Classified from the style, there are beading edges round box, hand-made round box with flat edges.
Our company mainly produces paper gift boxes, so the "circle" application is on the round gift box. From the large hat gift box to the small incense gift box. Here is a brief introduction for the round box styles:
1. Cylinder box with curling edges. We called it beading edged Cylinder box which is made by machine. Most of these paper cycliner boxes are equipped with abrasive tools. This is very common cylinders. The round tube that can be made from the reel mold is stable in shape.  This box is generally not very big in size. Because any mold is expensive. If you could not find the exisiting mold to make your tube, you will need to pay one thousand dollars for a new size mold. Most of our existing round tubes are porpular used for tea cans, gifts, perfume bottles, etc. The following pictures are for your reference: Waterford Holiday Heirlooms Box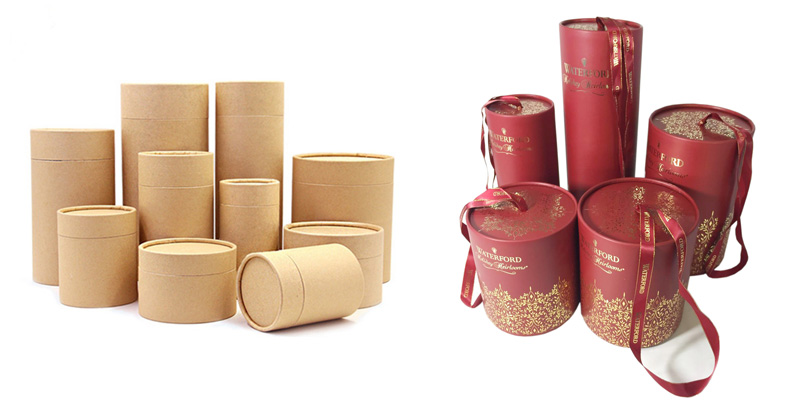 2. Round Gift Box, flat edge. Due to the size and quantity limitations, this type of box is mostly hand-embedded. The falt edges should be wrapped manually and pressing by machine. Below the video to show you how we press the wrapping paper to make sure there is no empty space between glue and paper (bubble). Of course, if the quantity is more than more than 100K, a mold will save cost and make sure every box with good round shape.
Manually Set-up Paper Hat Boxes for chocolate, check our custom chocolate gift box in round shape.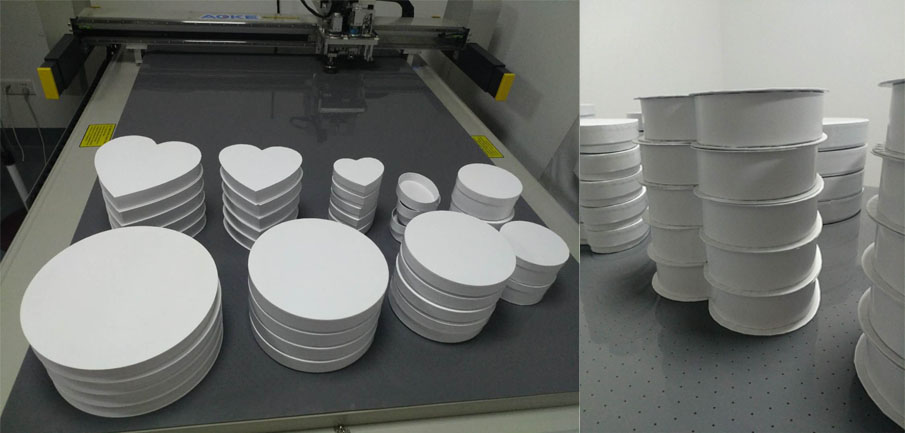 3. Cylinder box with metal lid or plastic lid.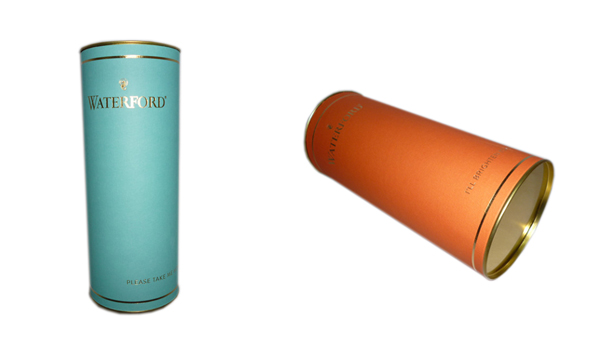 Eco-friendly paper tubes, paper cyliner boxes, round gift boxes