Fully automatic production line for foldable gift boxes.
Currently, no matter importer or exporters are suffering a lot from the soaring shipping freight. Thus in packaging business, client tent to adopt packaging solutions that do not take up space and save shipping cost. Rigid foldable boxes are now an ordinary style among luxury paper packaging.
Are you sourcing for collapsible rigid gift boxes for a while? Are you confused about the construction? We are here to share you our knowleadge of all kind of rigid foldable boxes. Below are ordinary foldable style that we are producing over years.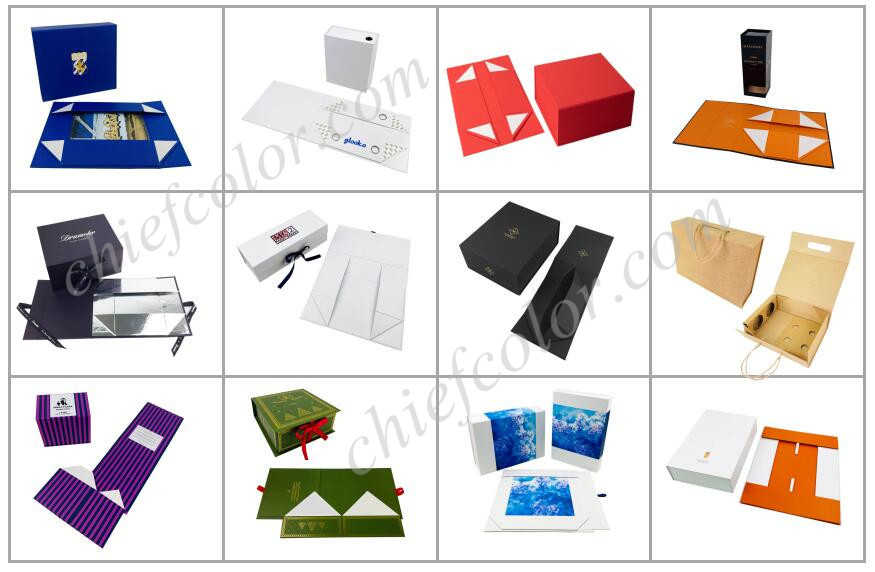 Are you looking for a more competitive manufacturer of magnetic foldable boxes? Please don't hesitate to contact us. As we believed that we can supplement your supply chain in luxury paper packaging projects.
Scatole rigida abbattibile, scatola con calamite