Today's Easter eggs have rarely been dyed with raw eggs, and more are the chocolate eggs that everyone sees in the supermarket. Some families will also buy some chocolate eggs specially, hide them in various places in the house, let the children search for eggs in the way of treasure hunt, find it is yours! How fun it is!
Now we also see in Easter, there are many people on the street wearing rabbit costumes and distributing gifts to everyone. It feels like Santa Claus gives gifts to everyone when Christmas.
To cater these fashion, the design of Easter packaging gift boxes are always connected with rabbit and eggs. Please find below some interested idea of some custom printed gift boxes. We are flexible and professional in producing all kinds of custom printed Easter packaging.
1. Folding carton box with window. The classic packaging for Easter Eggs. Window shapes can be varied as to your topic. Oval window easter box, bunny shape window easter packaging etc. This custom designed Easter folding box with handle and window is the most popular and cost-effective option for easter pacakging.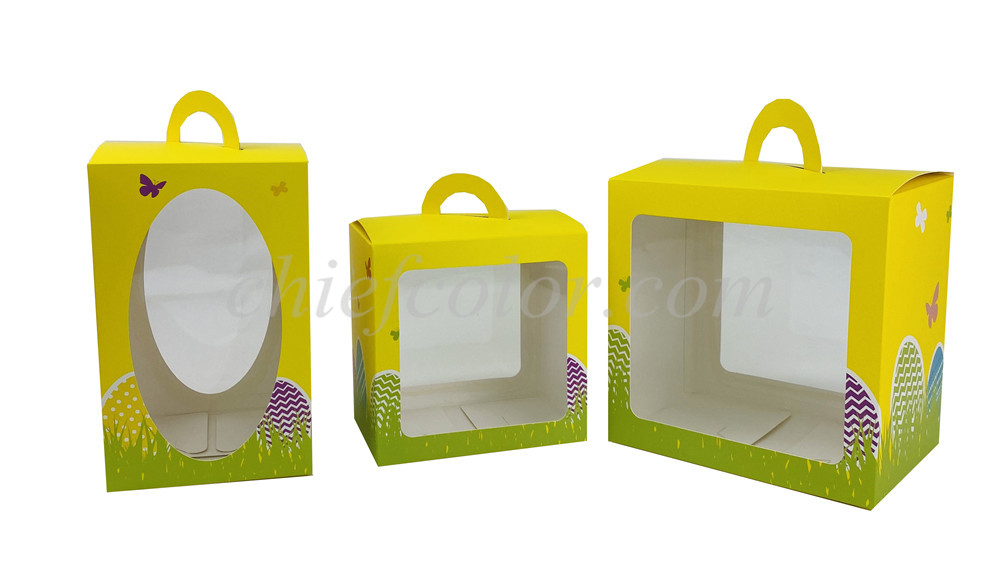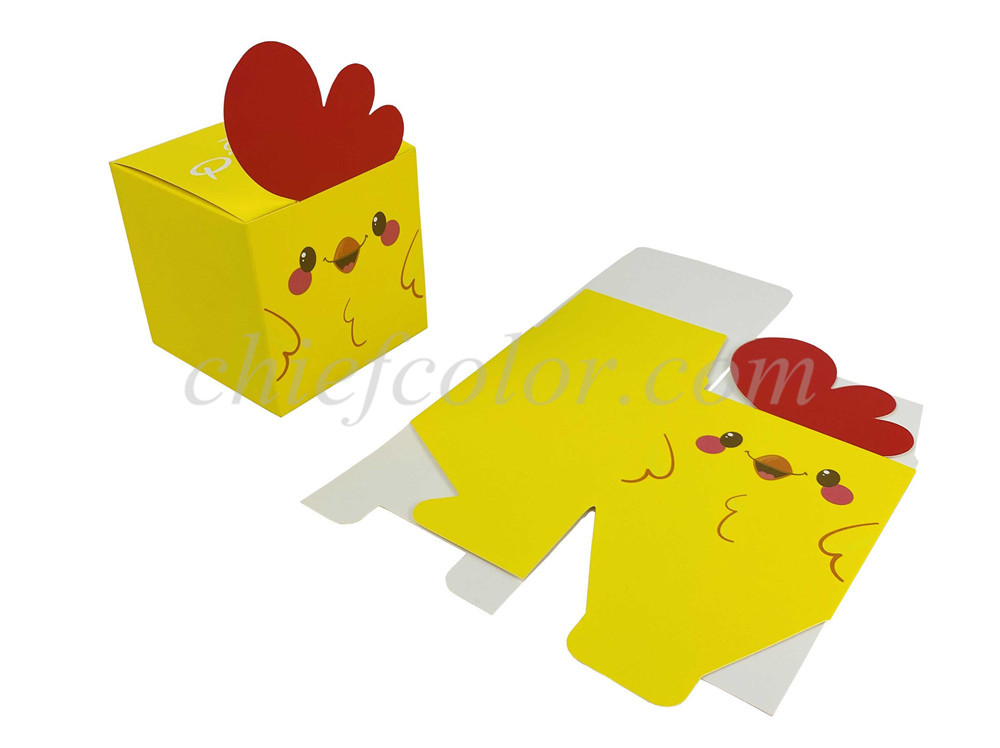 2. Rigid Set-up Box. With custom printed design and flexibility of material, we can create all kinds of shape to hold your easter chocolate eggs or candy eggs. From chicken style, oval style, book shape style. All personalized for Easter holiday. Please enjoy vision feast of easter holiday gift boxes: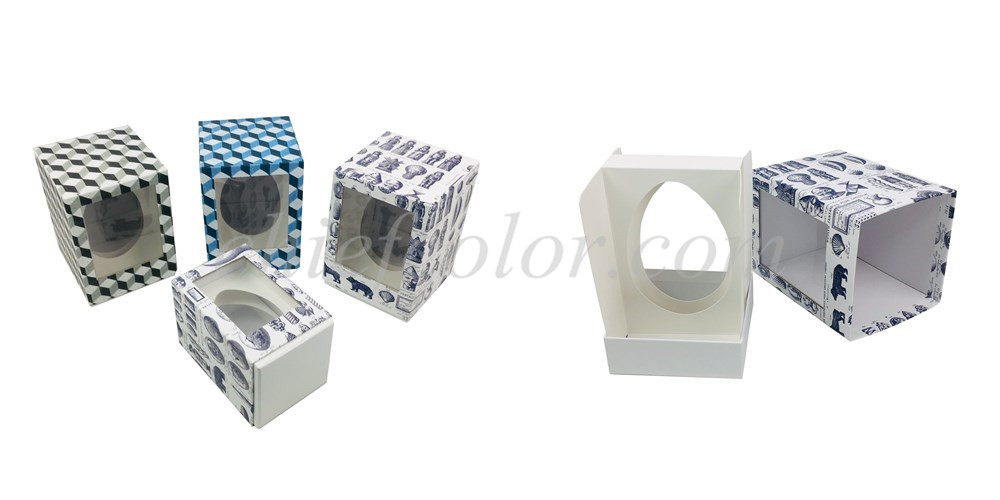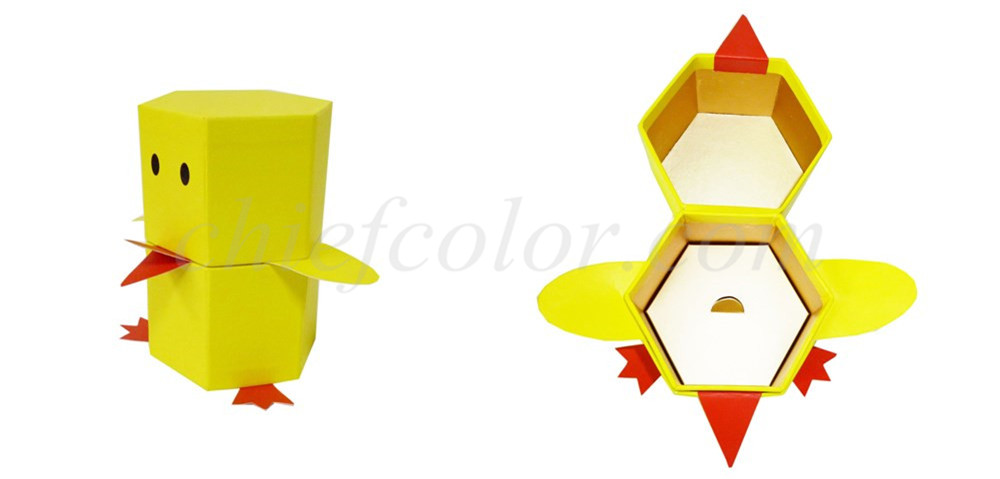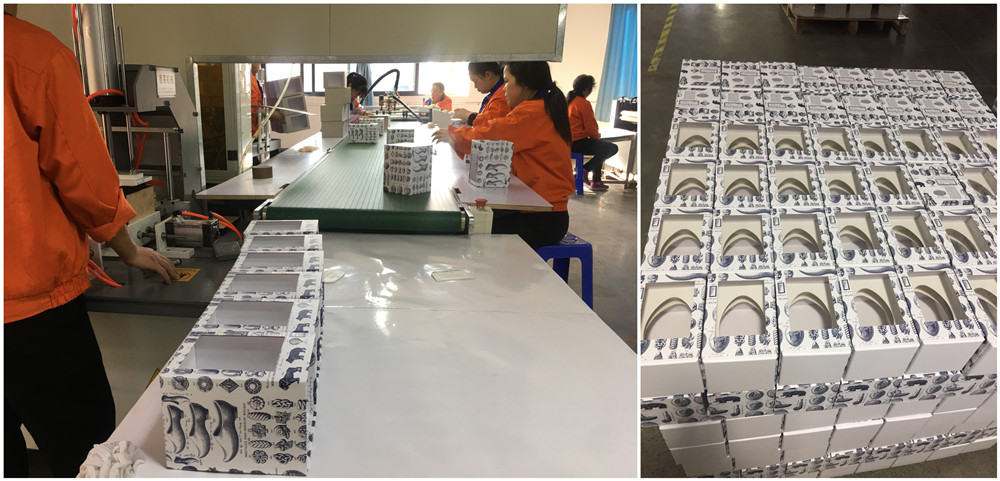 3. Oval Shape Easter Egg Holder, clear PET cover to display the chocolate inside.

Easter eggs are meant to bring happiness to people – it is true! These eggs are beautiful and decorative, with the promote of creative Custom Easter gift boxes for those egges, they represent people's good wishes and share the joy of seasonal change.
Are you preparing for your 2021 Easter celebration? Need any assistance for paper packaging solutions and advice, please feel free to contact us. info@chiefcolor.com