When it comes to high-end wine packaging, you may think of leather or wooden wine boxes, but these two are expensive, occupy the space, and looks cumbersome, it is hard to win customers. Instead, it is a trend to pack wine bottles with paper packaging.
There are lots of advantages for wine industry in using paper packaging:
1. Easy way to carry and display wine bottles
2. Lower the material, labor cost during production
3. Nature packaging to effectively prevent the oxidation of wine
4. Save shipping space and freight, while focus on the printing design
5. Environmental-friendly paper materials
Paper carrier wine bags are common packaging way, made by smooth white card or recycle kraft paper with sophisticated prints, strong rope handles knotted, usually for one bottle or double bottles of wine or champagne.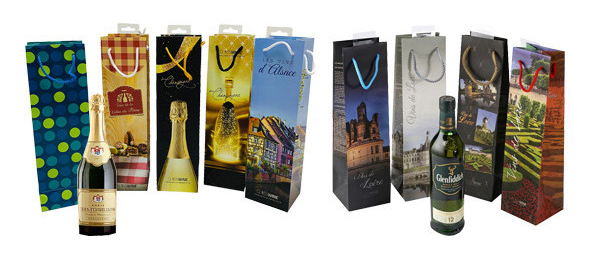 For rigid wine gift box, usually containing different types of wine or with other matching goods like glass cup inside of box.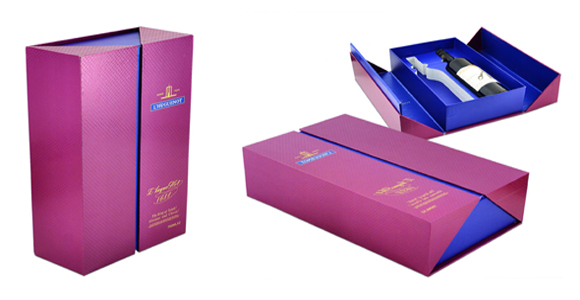 Folding wine carrier cardboard is more and more popular in recent years.Made of recycle corrugated cardboard, strong to store more bottles, easy to carrier after assembled.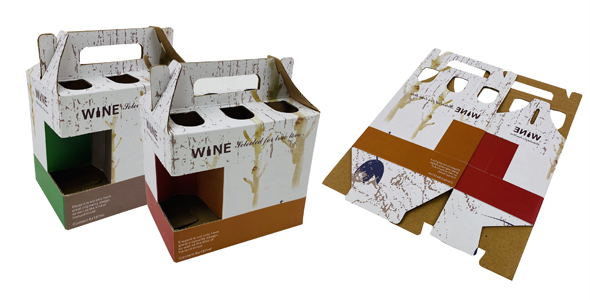 We offer both paper bags and paper boxes in various material, shapes, with the addition of delicate print design, not only for wine packaging, also for chocolate packaging, cosmetic packaging, etc. Please do not hesitate to contact us if you need any packaging solutions.